Services for Seniors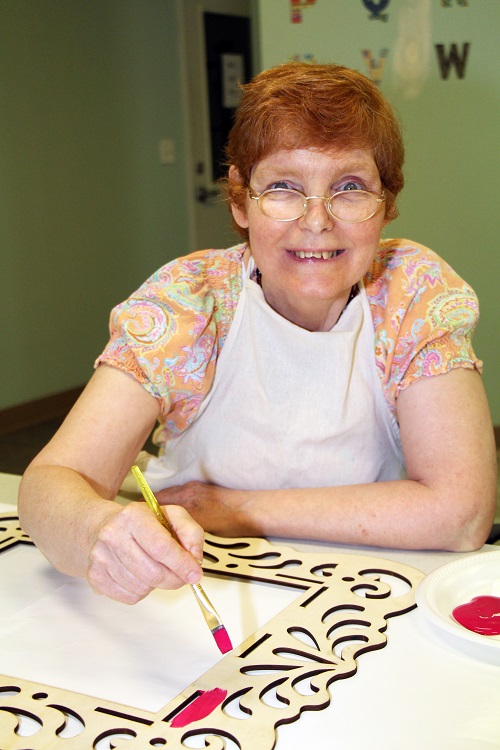 Living well and staying active is important at every stage of life.  With the right supports, seniors can live life to the fullest and continue to establish meaningful relationships and accomplish personal goals.
Cole Vocational Services, a partner of California MENTOR, offers services to help seniors with intellectual and physical disabilities get the most out of each day.  Whether living at home, with family members, or in a supported residential setting, seniors can participate in our day programs and have opportunities to be active, sharpen their skills, make friends and have fun.
Active Day Services
Cole Vocational Services provides a warm, friendly atmosphere in which seniors (age 50 and above) with intellectual and developmental disabilities are able to choose their daily activities.
We are committed to offering seniors as many options as possible, including physical and recreational therapy.  Our staff partners with individuals and their families to design Individualized Service Plans that help seniors stay healthy, safe and engaged through a variety of activities, such as:
Arts and crafts
Reading and writing
Music lessons
Computer-based learning
Cosmetology and style
Physical fitness
Cooking and nutrition
Senior center participation
Personal Choice
We want every senior in our program to feel happy and fulfilled.  We encourage each adult to take part in a wide range of activities, many of which provide opportunities to be out in the community forming meaningful connections with their peers and staff.  And since each person's needs change over time, we revisit their goals and hold monthly self-advocacy meetings.
Contact your local office for more information on our Services for Seniors.
Partnership through Activity and Leisure
For seniors unable to attend a traditional day program, our Partnership through Activity and Leisure Program (PAL)—also known as a mobile day program—offers an opportunity for enrichment and engagement.  Currently offered in Southern California, PAL comes to individuals' residences—often to the bedside—whether it is a skilled nursing facility or family home.  For individuals able to venture into the community, PAL also offers opportunities for community engagement.
Contact your local office for more information on PAL.